When Pure Chablis meets Art  
Photo Competition – 2nd Place
Minerality doesn't automatically mean mineral, as in "naturally occurring substance, that is usually solid and inorganic, and has a crystal structure". Actually there is no definite meaning to the world. But one thing we know for sure is that "Minerality" is only used in the wine vocabulary.
1. What makes wine, or to be more specific

Chablis

, mineral? 
2. How does the minerality show?
The answer to the first question is: The

calcite soil

 the grapes
used for the chardonnay
 give the wine its unique mineral taste. And it shows through the

taste

of the wine. 
At the same time the taste of the wine is influenced and formed not only by the taste but as well by the
smell
, the
optic
and the calcite soil. Every photo of the series consists of
different layers
concerning those aspects. 
All in all the series is a "Synesthetic Manifesto". It is an artistic approach showing minerality, elegannce
and crispness through my subjective senses.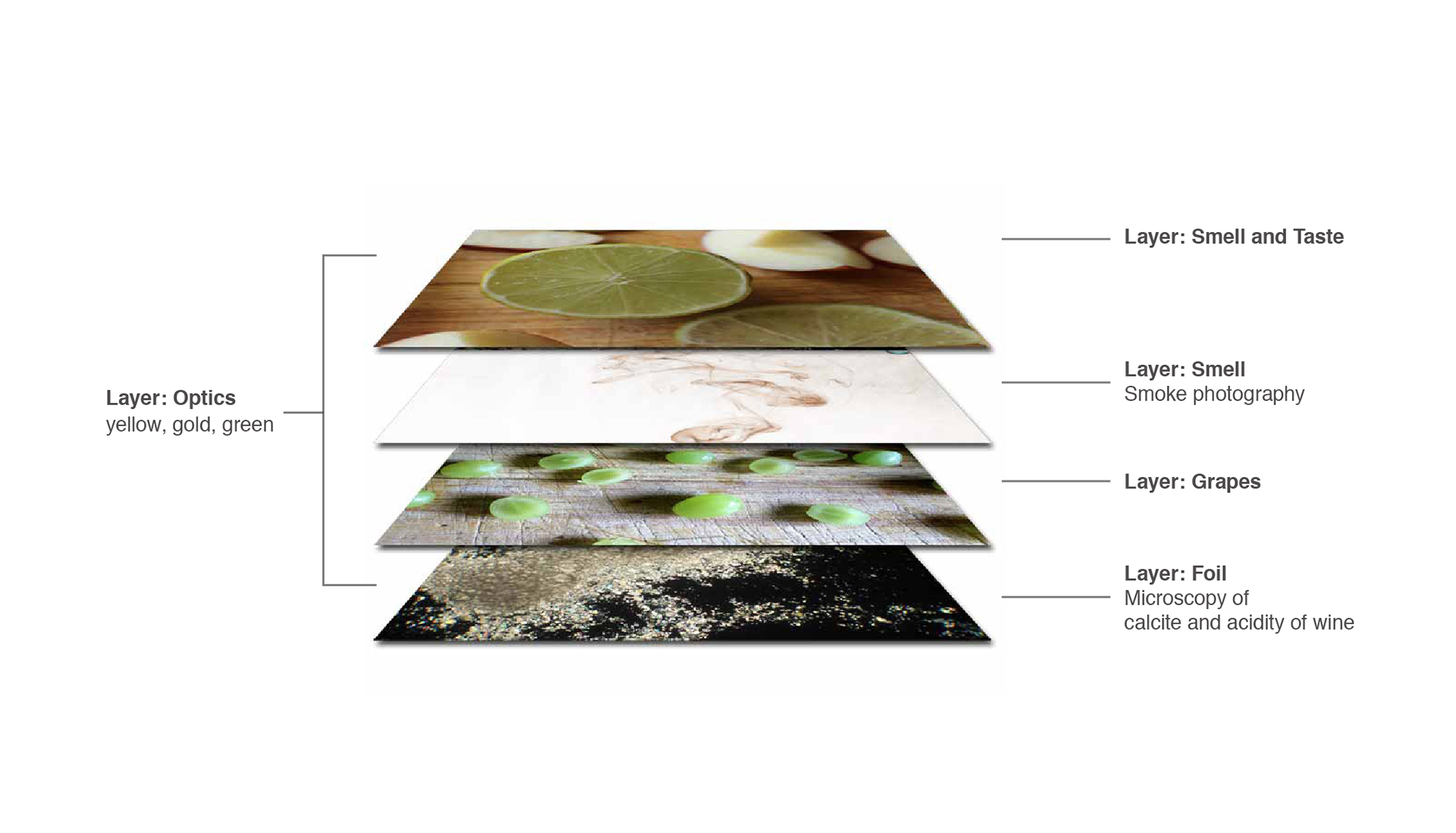 For the exhibition the series consisting of five photos were printed on acrylic glass.