Youtube Channel Art for Serein Wu
Serein Wu is a beauty, fashion, and lifestyle youtube and blogger. With her videos and blog posts she is motivating and inspiring people to look and feel their best. 
​​​​​​​
For her two youtube channels Serein needed a new channel art which I happily designed for her. This has been my most relaxing and fun little design project so far. Serein was the best and most easygoing client so far. Not a single revision was needed. The communication was despite different time zones on point. 
For her main channel she wanted something simple, classic and elegant.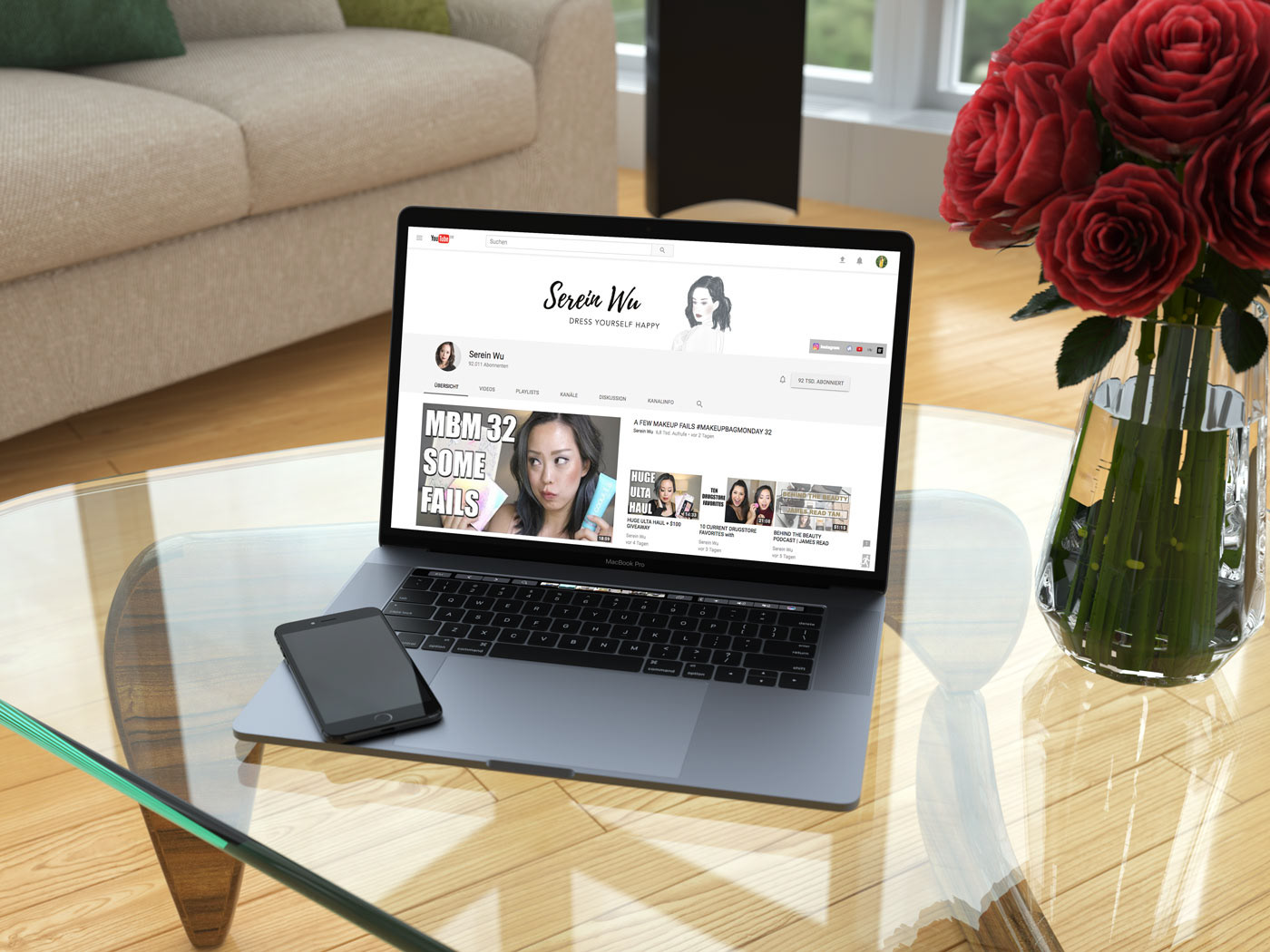 Her second channel is about vlogs, unboxing and do it yourself videos.She wanted something fun and more relaxed like a cute character of her.